a new and exciting series of Aurychase and ROCKYDOG13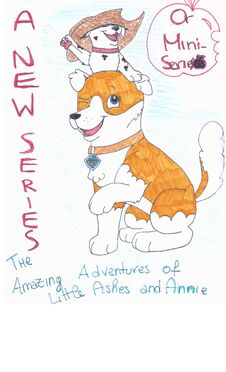 Plot
This series is based on the adventures of Little Ashes and Annie. The adventurous life of Annie became more quiet, at least until she knew little Ashes, that will complicate her life making it fun and playful!
Characters
Main Characters
Edit
Secondary Characters
Edit
6 original pups of Paw Patrol
Ryder
Cinders
Episodes
soon more
How is this series for now?
What we would can improve?