Stone camos brother
Edit
Stone is camo heros and sandras brother they were abandoned by there owner to raise themselves. He is bulldog who Has greyfur and was different from the other bulldogs.inferno is not a fab of kids or pups he has always been that way no matter what.
Appearance/personality:
Edit
His appearance is gray fur and has green eyes and very bulky. His personality is brave loyal strong courageous quick thinking and smart.
Fears/dislikes:
Edit
his fears are losing his siblings water and sharks.his dislikes are bullys loud noises and kids/pups.
brothers-hero and camo
Sister-sandra
Parents-unknown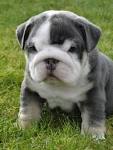 Ad blocker interference detected!
Wikia is a free-to-use site that makes money from advertising. We have a modified experience for viewers using ad blockers

Wikia is not accessible if you've made further modifications. Remove the custom ad blocker rule(s) and the page will load as expected.