Solar is the first sibling to a OC created by Asa12
Personality
Edit
Solar is a lot nicer then his sister and is a bit scatterbrain.
Solar is the brother of Gold and although he was raised the same way he is not that arrogant and loves anything that is extreme. Like Gold he lived in France prior to moving to Adventure Bay with Gold. He is known as a skilled inventor (even if a lot of his inventions blow up), a fan of science, a skilled mechanic and likes to participate in sports.
Appearance
Edit
Solar is a fluffy Golden Retriever with long ears and a fairly long tail. With Blue eyes and a cerulean collar
Gold - Sister
Cocoa - Crush/Mate
Maxiumus -Son
Jupiter - Son
Saturn - Daughter
Charity - Daughter
Bryan - Brother in law
Niyla (Kittens&Puppies oc with permisson)
Paw Patrol
Voce actor
Edit
Pup Voice - Don Messick Voice of Scooby in A Pup Named Scooby-Doo
Singing Voice - Roger Bart singing voice of Scamp (pup) Elton John (adult)
Adult Voice - Doug Erholtz voice of Gin Bleach
Inventions
Edit
Although they always fail a few have worked at least once before they blew up or are still in working condition
Catchphrases
Edit
The moment is now thanks to science
Let's fix it with solar power
Im ready to make some chemicals! (Suggested by Pip)
He is a bit eccentric and hyper
He dreams of being part of the Paw Patrol and at times pretends he is when he is at home
He has a crush on Cocoa
Being a inventor he is also a skilled mechanic
His inventions are made from recycled parts from pervious inventions
He loves extreme sports and Chemistry
He is the only one that knows his sister has a huge crush on Zuma
He also a skilled singer
When he gets older and marries Cocoa, He has 4 pups named Maximus, Jupiter, Saturn, and Charity.
He usually Calls Cocoa Angel
Fanon by me
Edit
Sumea K-9 Detective and the case of the jewelled bone
Fanon by others
Edit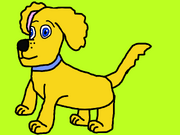 Ad blocker interference detected!
Wikia is a free-to-use site that makes money from advertising. We have a modified experience for viewers using ad blockers

Wikia is not accessible if you've made further modifications. Remove the custom ad blocker rule(s) and the page will load as expected.