The fang gang used to tease the paw patrol but end up saving their lives. Despite their name they're okay they just need to take it down a notch with the rough housing.
Slanto is the leader of the gang and is a grump and rarely smiles... Though he does have a soft spot Nightshadow who happens to be his best friend. Nick is also a good friend. Though sometimes it irritates him when he gets so flirty with girls. Rosy is like his little sister and protects her. He is a brown wolf with a white marking.
Nightshadow
Edit
Nightshadow was (along with Nick) the first member of the gang. She can get cold and violent. She is such a tomboy you'd swear she invented it. Slanto is her best friend some people say she would be a good pairing for Slanto though she does have a slight crush on his soft side that won't happen. Nick she gets annoyed with for flirting withe her constantly and calling her "Nighty" which she hates. Rosy is a very good friend of hers though they are opposites. She is a grey wolf with a whit under belly.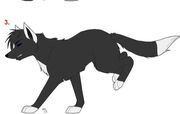 Nick is a very VERY flirty guy and flirts with about any girl much to Nightshadows annoy meant. Slanto is a good friend and he joined the exact same time as Nightshadow. Nightshadow he always calls Nighty to annoy her though she tells him every time that's not her name he never learns. Rosy he doesn't pay attention to sometimes. He is a wolf with many different fur colours.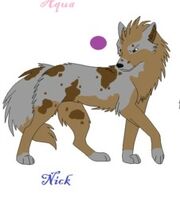 Rosy (as the gang call her) is the cutie pie of the group. She is very pretty and a big girly girl but never snobby. Slanto is like her older brother and likes to hang with him. Nightshadow as well they are opposites but great friends. She is ears over tails in love with Nick which is funny because she's the only girl he DOESNT like. She is a pure white wolf who is slightly younger then the rest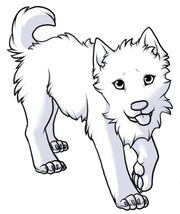 Ad blocker interference detected!
Wikia is a free-to-use site that makes money from advertising. We have a modified experience for viewers using ad blockers

Wikia is not accessible if you've made further modifications. Remove the custom ad blocker rule(s) and the page will load as expected.